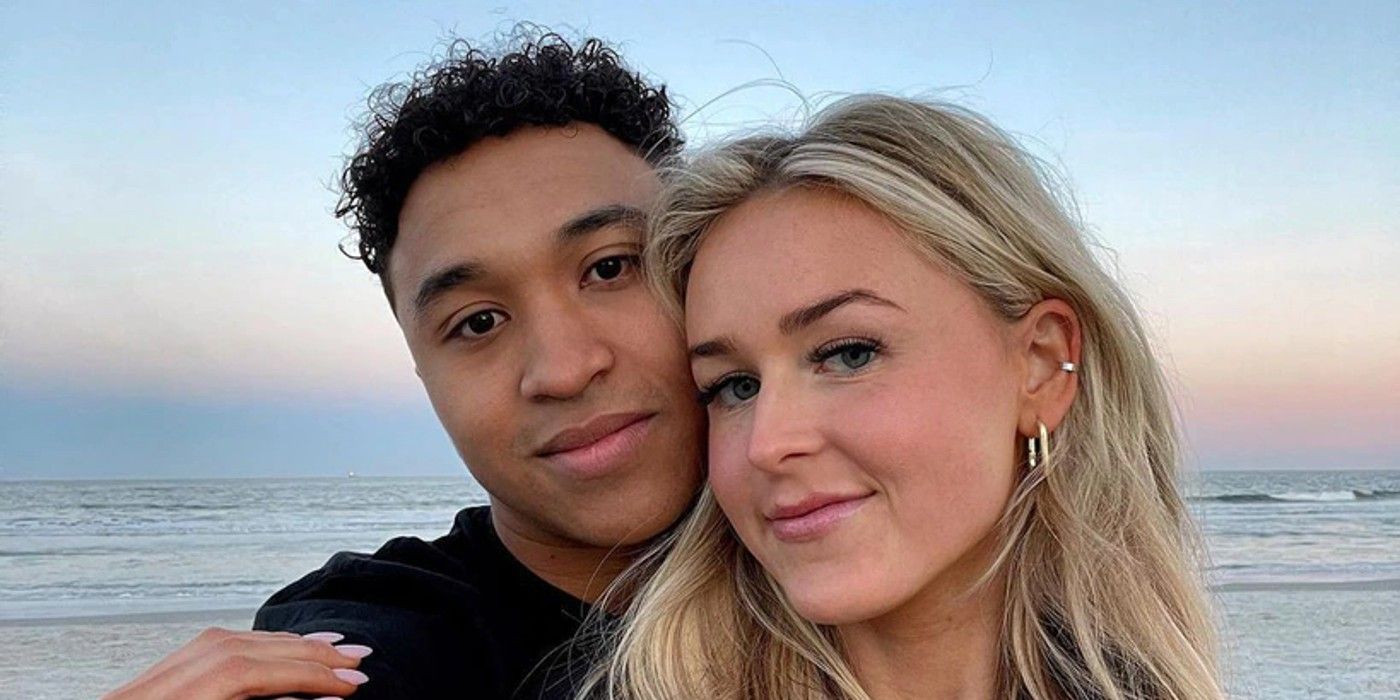 Brandon Armstrong marries Brylee Ivers
Dancing With The Stars professional dancer Brandon Armstrong married Brylee Ivers in Utah on July 30. Here are all the details about the romantic wedding.
Pro dancer on Dancing with the stars Brandon Armstrong married Brylee Ivers in an outdoor ceremony on Saturday July 30 in Utah. Brandon was born and raised in California but later moved to Utah where he started dancing at age 12 and trained with Mark, Corky and Shirley Ballas. After traveling all over the world to compete professionally, he joined Dancing with the stars as a cast member for season 24 in 2017. In 2018, he became the show's professional dance partner and placed 10th with Tinashe. He competed on Dancing with the stars season 28 (12th place with Mary Wilson), season 29 (9th place with Jeannie Mai) and season 30 (10th place with Kenya Moore). Brandon was also a finalist as a mentor for Artyon Celestine on Dancing with the Stars: Juniors in 2018.
Brandon, 28, and Brylee, 24, a social media manager, met in early 2021 when Brandon Instagrammed her. He had seen Brylee on a dating app for their church, but was too embarrassed to message her, so he chose Instagram instead. They exchanged messages for a month before meeting in person for their first date at The Cheesecake Factory. In October 2021, they confirmed their relationship. Brandon proposed on March 7, 2022.
Related: DWTS: Everything to Know About Derek Hough & Hayley Erbert's Relationship
In a People exclusive, Dancing with the stars pro Brandon and Brylee shared all the details of their wedding, which took place on Saturday, July 30, in Utah. The couple took part in a religious ceremony earlier in the day, then exchanged their own vows in front of about 125 family members and closest friends in Siempre, a modern location in the Draper Mountains, Utah. Brandon explained, "Because so many people get married so young in Utah, we wanted something a little different from the traditional church, chapel wedding." They also got a first look ahead of their wedding day. Brandon admitted that he is "not a crier," but when he first saw Brylee in her "simple and timeless" wedding dress, he "bawled". The dress was designed by Alta Moda Bridal. The Dancing with the stars pro said of course he knew Brylee would choose a nice dress, and he "I didn't have any really defining or super important feelings about what I wanted the dress to look like. I was just happy that it was something beautiful and that she felt confident in. Everything was so, so good !"
Brylee walked down the aisle to Elvis Presley's "Can't Help Falling in Love." The procession consisted of 18 groomsmen and bridesmaids on each side. After the intimate ceremony, the couple dined with their guests. They also danced their first dance to Daniel Caesar and HER's hit "Best Part." They then headed to a bigger party with 500 guests, including Brandon's mate Dancing with the stars professional dancers, Lindsay Arnold, Witney Carson, Jenna Johnson, Britt Stewart, Emma Slater and Alan Bersten. The wedding cake was five-tiered and flavored with almonds, made by Alessandra. Brandon, Brylee and their guests danced the night away to early 2000s and current hits played by DJ Ricky Barrera. The newlyweds will travel to the Dominican Republic for their honeymoon. Brandon added, "I'm thrilled to be able to commit to her and express my love to her and to be able to do it in a way that feels right to me. A way that's good, loving, and old-fashioned. I'm thrilled to show people people she is the love of my life and that I am attached to her."
Brandon has been a fan favorite for many years Dancing with the stars, and his fans are so happy to see him find the love of his life in Brylee. They are sure to spend a lifetime of love and happiness together. Congratulations to the happy couple as they dance through life together.
Next: DWTS: Why Alfonso Ribeiro Will Be A Great Co-Host With Tyra Banks
Source: People
90 Day Fiancé: Emily has a new weight loss update after having baby No. 2
About the Author