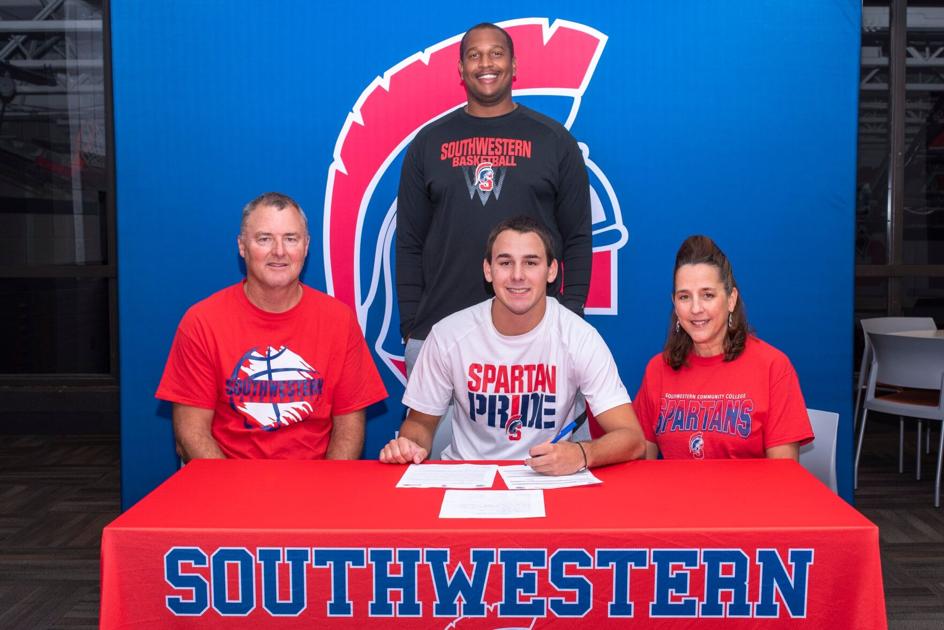 Creston's Baker to continue family tradition at SWCC | Sports
(Creston) – Brance Baker of Creston will continue the family tradition at Southwestern Community College.
The multisport star, although she missed much of her senior season with a shoulder injury, recently signed with the SWCC basketball program.
"I've always wanted to go to SWCC since I was little," Baker told KMA Sports. "My family went there. My dad played it, my sister played it and I have two sisters who dance there. My mother went there. SWCC has a special place in my heart, and I wanted to continue on this family tradition. "
Baker was only able to play seven games last season due to a torn labrum, but he averaged 10.3 points, 5.0 rebounds and 2.6 assists. He also helped the Panthers break a winning record in his junior season, averaging 14.5 points, 5.2 rebounds, 2.6 assists and 2.0 steals.
"The senior year with injury didn't really help the situation," said Baker, "but SWCC has always shown interest in me throughout my high school career. It was just an honor for them to keep recruiting me through this.
SWCC is currently in the midst of a transition to new staff with the hiring of Reggie Kindle, who came to Creston after serving as an assistant coach with the State of Peru.
"It was fun getting to know (Kindle Coach), and I'm ready to get down to business," Baker said. "He's trying to build the roster in a short period of time, and I'm just excited to start and hopefully win a few games. "
Baker, who has had shoulder surgery and is approaching 100%, says he believes he can have an early impact for the Spartans this year.
"I think I'm the type of player who can fit into any program," he said. "The way I play defensively, chasing balls, taking loads and I think my offensive play can help any team. I am a good shooter and a good pilot. I hope the Kindle Coach sees what I can do and that I can help this team win.
Listen to Baker's full interview linked below.