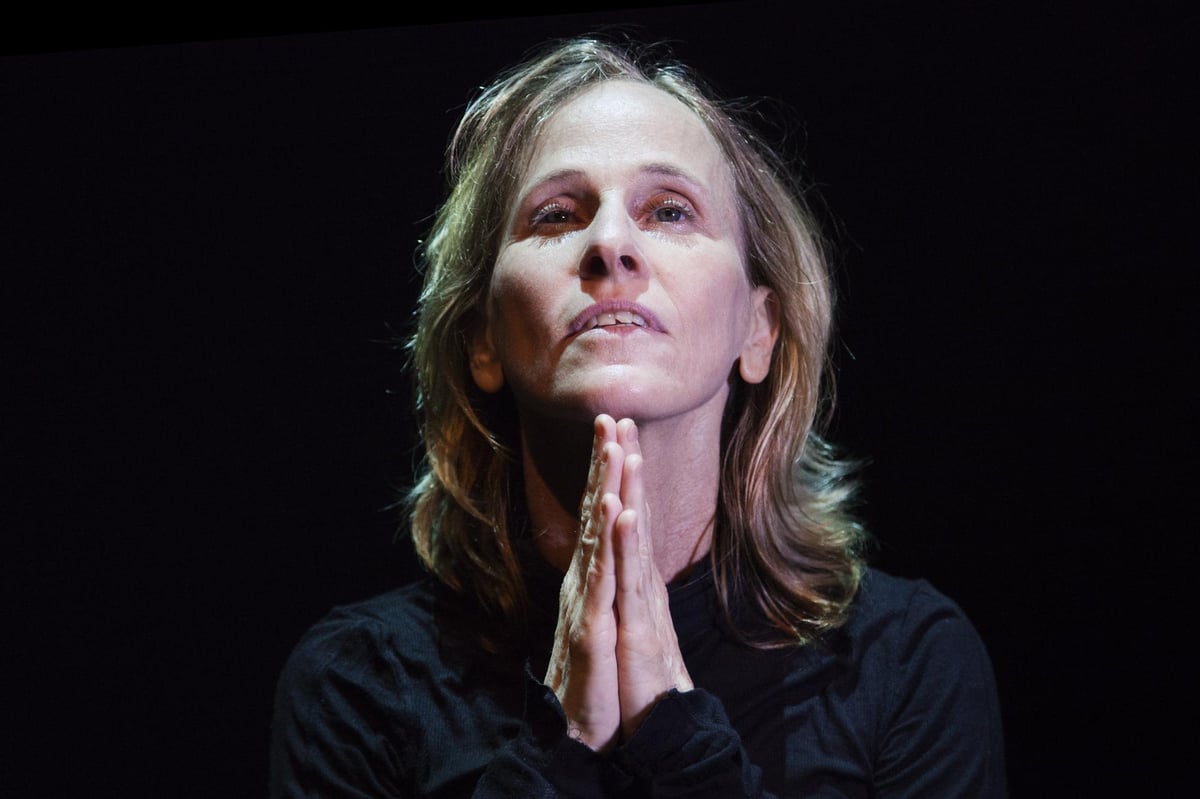 Deborah Colker helped Scottish Opera embrace the spirit of flamenco for Ainadamar
The Spaniards: they speak and sing with their hands," insists Deborah Colker, currently in Glasgow to conduct the British premiere of the opera Ainadamar (Fountain of Tears) by Argentinian composer Osvaldo Golijov for Scottish Opera.
Colker is Brazilian, and her words are a torrent of gritty passion, her hyperactive hand gesturing like emphatic simultaneous translation. An opera that celebrates the life and death of murdered Spanish poet and playwright Federico García Lorca through the eyes of his actress friend Margarita Xirgu, and features a real flamenco singer (Alfredo Tejada) and the intense physicality of the associated dance style, seems to be right up its alley.
Except that this is the first foray into opera by the 62-year-old writer, theater and dance director. "I come from a musical background and my father, who was a conductor and a violinist, got me to see opera from an early age," she says. "I studied piano, but I also liked sports, so I switched to dancing."
Among her more than 30 theatrical productions, she has a Laurence Olivier Award, has choreographed for artists such as Cirque du Soleil and the opening ceremony of the Rio 2016 Olympics, and recently directed a major musical in Brazil. Opera therefore seemed an obvious next step. "It's totally different to work now with opera singers, but they have this density, so much expressiveness."
Movement is key to capturing the spirit of this opera, says Colker. "This is not a biography of Lorca; it's something inside Margarita's head, oscillating between the present, the past, even the future through her own student Nuria, who is not real. She is all the students Margarita taught, the girls who represent the new generation. It's really important, to keep Lorca and his works alive. Ainadamar speaks of life and death, sight and silence; it's about flamenco and the sound of water."
It is also about achieving a visual spectacle of unified movement, a scenic whole that captures its sensuality and vitality as a cohesive yet multi-faceted organism. "Ainadamar is a unique duel between traditional flamenco and classical opera," says Colker. "Everyone needs to sing, dance, play. It's not common in the opera world to ask everyone to do everything. I have to pay attention to the singers' breathing, show them how they can use their bodies in different ways. If I didn't insist on it here, I wouldn't be doing my job.
She's not the only one walking on uncharted territory. Golijov's music – its Andalusian-inspired guttural earthiness driven by sultry melodic contours, frenetic hypnotic rhythms and ecstatic colors – is also new territory for Scottish Opera's Music Director, Stuart Stratford. "Stuart keeps telling me, 'this is so exciting, so inspiring, so different from anything we've ever done before.'"
And it should look the part. Enter set designer Jon Bausor. "I didn't know him before, but he knew my work and I love working with sets, finding a transformative relationship between drama and location," says Colker. She insisted, for example, that the ensemble incorporated authentic "tablaos", the wooden-floored rooms where Spanish flamenco is traditionally played. "So we have some inside the café, at the bar, for our dancers, the flamenco singer and the guitars. Everything is written in the score; Golijov gives you no choice.
Finally, it will be a very different experience for traditional Scottish opera lovers. "I hope they see this as a powerful adventure," Colker says. "I want them to be invited to be inside this passionate world, to fight against fascism, to cry with Margarita, with her suffering, with Lorca. For him the most important thing was love. I want that the public feels that, to go out with the desire to dance, to sing, that is my objective.
Scottish Opera's Ainadamar is at the Theater Royal, Glasgow, from October 29 to November 5, then at the Festival Theatre, Edinburgh, from November 8 to 12, see www.scottishopera.org.uk