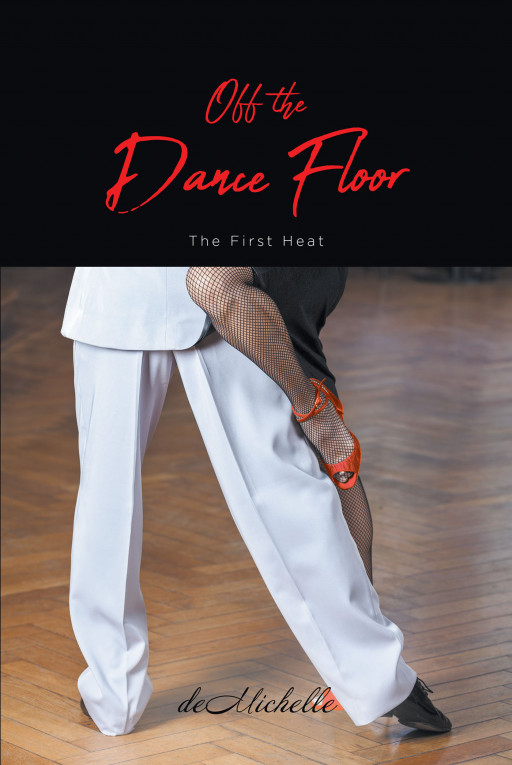 DeMichelle's new book "Off the Dance Floor" is an insightful journey that takes readers into the world of the Latin dance community, ballroom and nightclub
NEW YORK – December 28, 2021 – (Newswire.com)
Author of Fulton Books deMichelle, a retired semi-professional dancer, has completed her latest book "Off the Dance Floor": a touching memoir that explores the life of a passionate dancer. This account is an in-depth look at the life of a woman who started dancing when she was a child. Despite the obstacles she encountered on the way to making her dreams come true, she did not let anyone or circumstance blow the flame into her heart.
deMichelle shares: "There are a lot of people in the world who have always wanted to learn to dance. There are other people who believe their time is over and wish they had tried it a long time ago.
It's the story of a person in their 40s who not only tried but made it a lifestyle. With nothing more than a childhood dream of wanting to stand out from the crowd, she wanted to dance, be part of the elite group of dancers, and ultimately teach. Follow her on the path to success in a ruthless and mad world.
Watch her learn all the ins and outs of running not only the dance industry, but also her relationships with other students, competitors, family and friends. Most importantly, watch her manage her relationship with herself through a decade of dancing.
Published by Fulton Books, deMichelle's book is a multi-layered life story from which much can be learned. It not only portrays the glitz and glamor of being on stage, but also exposes the pressure, discrimination and madness of the dance floor.
Off the Dance Floor is a fascinating piece that is perfect for readers who like to learn more about the world of dance.
Readers who wish to experience this poignant work can purchase "Off the Dance Floor" in bookstores around the world, or online at the Apple iTunes Store, Amazon, Google Play or Barnes & Noble.
Please direct all media inquiries to Author Support by email at [email protected] or by phone at 877-210-0816.
Press Releases Department
through
Newswire.com
Primary source:
DeMichelle's new book "Off the Dance Floor" is an insightful journey that takes readers into the world of the Latin dance community, ballroom and nightclub