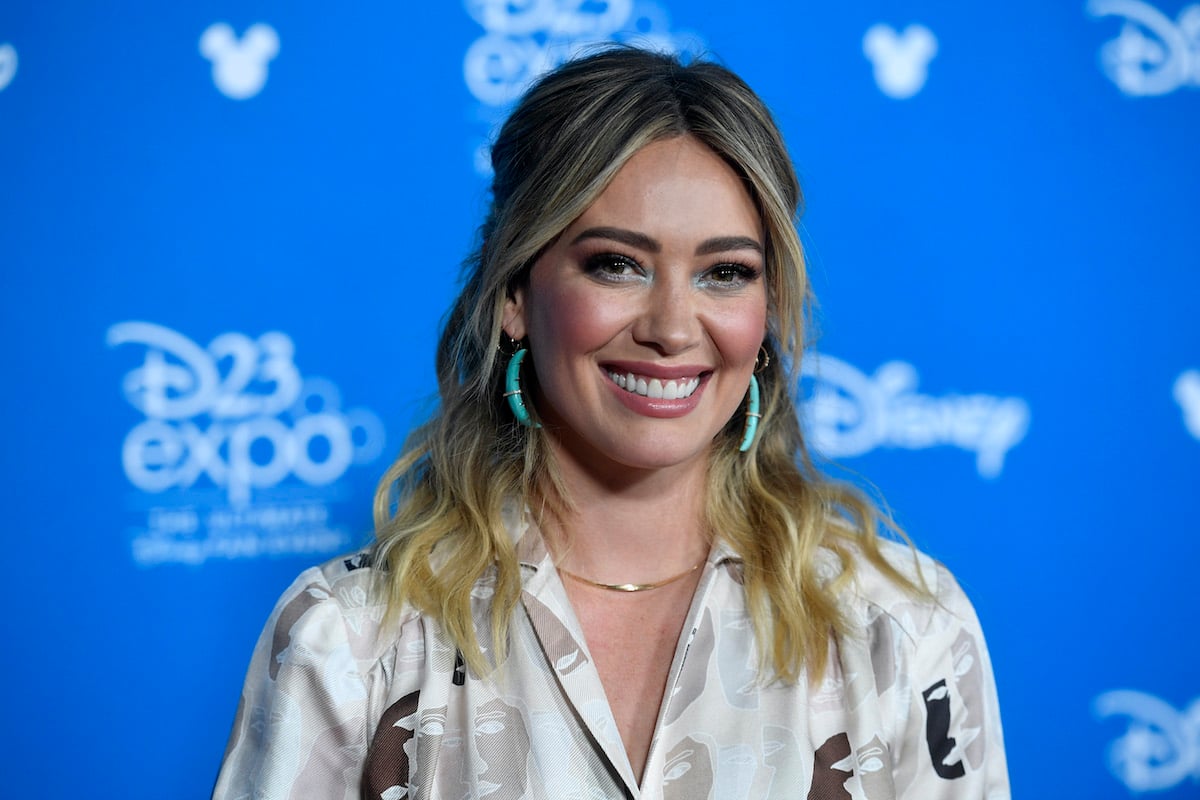 Hilary Duff's husband reminded Joe Jonas of the songs he wrote for DNCE
We all know the entertainment industry has many tangled webs, as many of the biggest stars have intertwined lives – and all the drama that comes with them. Recently, a social media trend has proven to be the perfect platform to air grievances between musician Joe Jonas and Matthew Koma, who is married to Hilary Duff and once worked with Jonas' band DNCE.
In fact, it was that previous work that became the center of attention in a now-viral Instagram video.
Hilary Duff's husband Matthew Koma made a video for Joe Jonas
A TikTok and Instagram trend has invited fans to add their own verse to DNCE's new song "Dancing Feet." The so-called open verse challenge allowed Koma to ask Jonas why he hadn't followed him on Instagram.
In fact, that's the title of the post he created in response to the challenge, and he goes on to spit out the following lyrics in time: "Hey Joe, why did you unfollow me on Instagram? / That once we wrote a banger for your other band/ Not for your brother band, I feel like a widdle man/ The fifth Jonas/ Don't you think I'm like a crazy fan? »
Before ending his pointed questions about being left out of his former colleague's life on social media, he touched on their famous wives: "Your wife loves my wife! / My wife loves your wife! I love your wife! Have you dated my wife? Koma is married to Hilary Duff and Jonas is married to The iron Throne starring Sophie Turner.
Koma concluded the verse with a fun banter inviting Jonas to Cinnabon and a manicure — offering an olive branch for their apparent "quarrel."
Matthew Koma wrote songs for DNCE
Matthew Koma has indeed had a prior working relationship with Jonas' DNCE band. In fact, he took to the same Instagram account in June 2018 to talk about it. The caption read "Wrote a few tracks on the @dnce and @5sos albums out today. Wear them!"
As AllMusic explains, Koma is an established songwriter and music producer who has collaborated with Bruce Springsteen, LMFAO, Kelly Clarkson and, of course, future wife Hilary Duff. Duff and Koma met while working on Duff's album together Inspire. Expire. in 2015. The specific songs Koma worked on for DNCE's 2018 album people to people are not listed on his AllMusic credits, but he must have participated in at least one of the four tracks on the EP.
Matthew Koma has worked for many artists
Koma's tongue-in-cheek song to Jonas emphasizes that he's not just a "crazy fan," and Koma indeed has the power to demonstrate his true place in the musical world. Recent work has seen him rub shoulders with Pentatonix, Demi Lovato and Shania Twain, to name a few.
For his part, Jonas responded to the ribs with good humor. As Billboard reports, the music video for the spiritual song eventually made its way to Jonas himself, and he was quick to respond. "Hahahaha, I'm hitting that follow button," Jonas wrote.
It's not yet known if the two are headed for Cinnabon and manicurists, but the whole debacle was a good reminder of how shrewd celebrities can use social media to increase their influence and reach in various spheres. Maybe the next time Jonas is looking for a songwriter — and it might be soon since "Dancing Feet" was DNCE's first single in years — he'll remember Koma and come back to him to shake things up. things again.
RELATED: Hilary Duff's husband shares his surprisingly relatable subway order 'to keep her down'