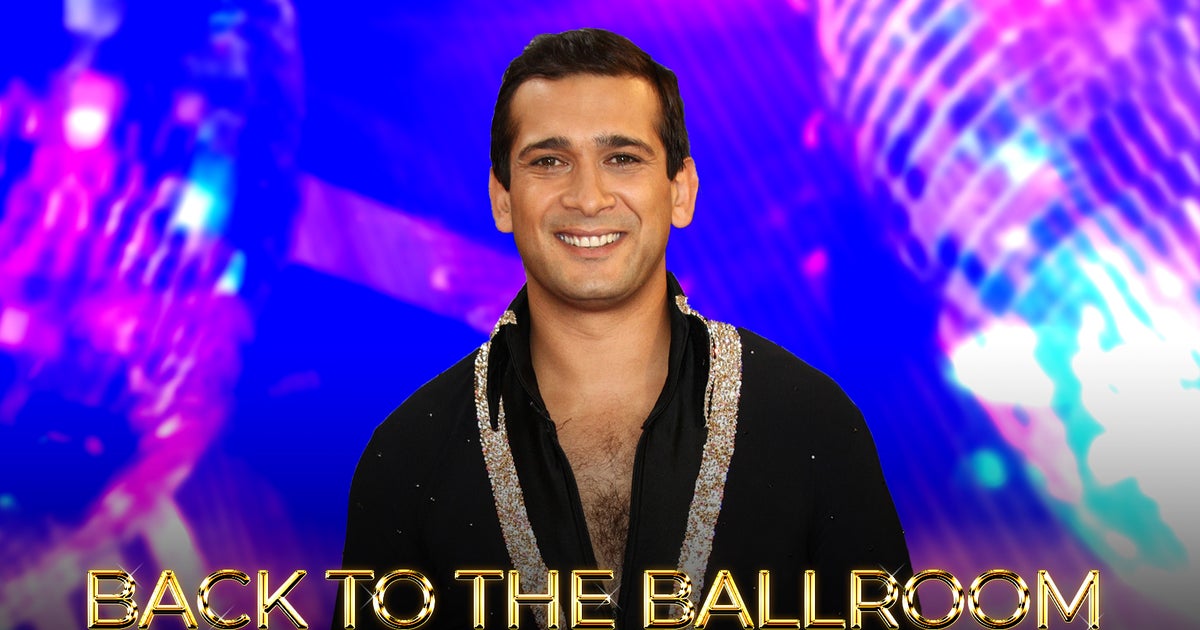 Jimi Mistry: "We had the band strictly playing at our wedding as Flavia and I did our first dance"
[ad_1]
Although there are many couples who have come together during their time on Come dance strictly, there are only a handful who can say they met their future husband or wife on the show, – and for Jimi Mistry, that's exactly what happened.
"I didn't expect to say that, but I did," Jimi says.
After being paired with a popular professional dancer Flavia Cacace When he signed up for the show in 2010, the couple's chemistry translated into the dance floor and the couple fell in love, before tying the knot in 2013.
And with Strictly forming the basis of their relationship, the series obviously had to feature in their big day, as Jimi reveals in the latest installment of our Back to the ballroom series.
Here he reflects on how taking part in the show was a "Sliding Doors" moment, and why he doesn't believe in the so-called "Strictly Curse"…
You could say that Strictly was a "sliding door" moment for me…
My life has gone in a completely different direction. I lived in London all those years doing my stuff, but from then on that changed. Now I live in South Devon on a smallholding with Flavia having a life that would never, ever have been in my psyche 10 years ago.
The most surprising thing about Strictly was…
The interesting relationship actors like me have with the show. They go into it with a lot of confidence, because they must have a lot with their work. But nothing really prepares you for that element of a live show, and it really surprised me.
I will always remember the feeling of being behind the stage and walking down the stairs knowing that it was actually live on TV and there was no taking.
The thing I struggled with the most was …
Just standing. Flavia is pretty strict with technique and frame, and I've always had a problem because I'm a pretty slouchy guy. more and I was doing my best. It was a real struggle to have good posture.
If there was one thing I could have changed about my time on Strictly, it would have been …
I would have loved to do a samba. We had to do it the week after my vote and Flavia always said it would really suit me. I think with my personality and my energy it would have been something natural and bouncy … and unfortunately we never got to do that.
If I had been able to dance with someone other than Flavia, it would have been …
Erin Boag. Erine and [her former competitive dance partner] Anton Du Béké are very classic and they have that ballroom air and I like that. I would have liked to do more ballroom even though it was difficult in terms of the setting because I really enjoyed it. So doing a nice waltz with Erin would have been fun.
One thing fans would be shocked to realize about the show is …
How chaotic behind the scenes on Saturday night. We would be in the BBC green room that was behind the stage and it was a bit of an uncomfortable room because you had different energies. This is where it all happens – people are sitting, sunbathing, or having dinner. And then there will be the strange couple – like me for example – who will practice their waltz in the middle of everyone and will come up against things. Then you would have someone who does push-ups to pump their muscles.
Back then, everyone was on top of each other, running around the old BBC TV center – it's probably different now in Elstree, which is a bigger place, and obviously with the restrictions of Covid too.
My favorite routine of all time is Strictly …
I have to say it goes back to the year I was there – I've only been diving in and out since – and that was Paso Doble to Phantom Of The Opera by Kara Tointon and Artem Chigvintsev. It was amazing and when I saw that I was like, 'Hmmm, these guys have this.'
I'm not biased either, but I think Flavia's dance with Louis Smith in 2012 too – with all the gymnastics and the fact that they did it barefoot. No one had done it, and it was pretty revolutionary and I knew how hard she was working on it.
Watching my wife lift the Glitterball was an amazing moment …
I was there that night and knew she wished it had happened at some point. It was his last full year doing it so it was a nice way to end. If you're going to go, go out on a high.
Flavia and I ended up doing a routine for our wedding…
We also had the Strictly band playing, so for our first dance we did a Vinennise Waltz into a Salsa. It went from very classic to something pretty sizzling, which was fun. We were at the St Pancras Hotel in King's Cross, but I don't remember much because it was obviously late in the day, but I had been training really hard. I never imagined I would do this, but I dusted off the shoes.
I'm now helping Flavia run her dance school …
She still makes me dance. Yesterday evening, in fact, we were doing the Cha Cha. It's really good to get back to it. We have couples classes and a beginner's and Latin ballroom, so we do it together.
On Strictly, you were always trying too hard, so I was trying to do the best I could, whereas now I'm more relaxed and there's no pressure so it's a little easier.
The "Strictly Curse" does not exist …
Some people might meet their future wives like I did, or they might have something in their life that others see as more than they are, or have affairs. That's life – there is no curse. It's just like that. Strictly is a pretty intense experience so it really depends on how your life is, where you're from, what's going on.
I don't agree with the paper that talks about it… Love is an easy thing to tell. You have a man and a woman doing Rumba, so [the press] are not going to talk about what they ate last night!
My Strictly Celebrity dream is …
Paul O'Grady would be pretty good. They probably try to have him every year because he's got it all – he's got the humor, the personality, everyone loves him, he's an artist. I really like him he is awesome so I think he would be fantastic.
My advice for this year's candidates is …
Don't blow your energy out too soon. It's really tough when you're in it because you want to break it, but invariably if you show all your cards too early and try too hard there's only one way to go. Over the weeks, it is quite difficult for your confidence.
This interview has been edited for length and clarity.
[ad_2]