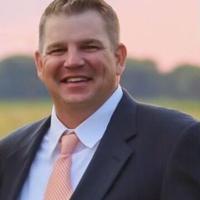 Justin Bates | Death notice | news-gazette.com
CHAMPAIGN – Justin Bates, 45, from Champaign died on Wednesday January 5, 2022 at the Carle Foundation hospital in Urbana.
Justin was predeceased by his father, grandparents and two aunts.
He is survived by his wife, Denise; two children, Hayden and Morgan; his mother, Linda Bates of Champaign; his brother, Thaddeus Bates of Philo; his nephew, Walker; and several aunts, uncles and cousins.
Justin grew up outside of Pesotum. He attended Holy Cross Elementary School in Champaign and graduated from Unity High School in 1994. He was a four sports athlete who played soccer, basketball and baseball and did athletics. He was quarterback for the college football team in his senior year. After graduation, he attended Southern Illinois University at Carbondale, where he obtained a bachelor's degree in agriculture. He was a member of the Pi Kappa Alpha Brotherhood.
He and Denise were married on September 13, 2003, at Holy Cross Catholic Church in Champaign. They joined St. Matthew's Catholic Church in Champaign when their children started going to school there.
Justin channeled his love of the sport into his love of training. Since his son started basketball at the age of 3, he has coached all of his basketball and baseball teams. With baseball he coached all year round. He has coached YMCA basketball, Illinois Braves travel baseball, Champaign East and West Little Leagues, Champaign East All Stars, St. Matthew's fifth-grade basketball, and junior and University of St. Matthew. Even though his son played on every team he coached, Justin considered all of his players to be "his boys" and loved helping them succeed. Chances are, if you met Justin, he would be carrying a baseball, heading to a baseball game, or onto the baseball field.
As much as he loved baseball, he also loved watching his daughter dance. A member of the Art in Motion Dance Company, he has attended dance competitions and recitals to watch his favorite peanut dance. He found pure joy in seeing her do what she loved.
He really enjoyed boating and fishing and spending time in the family cabin on Leech Lake in Minnesota. He enjoyed attending the Indy 500 with friends as often as possible. He was a huge Cubs fan.
He was loved by many and never met a stranger. Justin has always put people at ease. He had a great sense of humor and it was so much fun to be with him. He will be missed by his friends, by those who have known him forever and by those who have just met him.
Visitations will be held from 4 to 7 p.m. on Monday, January 10 at Freese Funeral Home, 407 N. Bourne St., Tolono, with the Rosary at 3:30 p.m. The funeral will be at 10 a.m. on Tuesday, January 11, at St. Matthew Catholic Church, 1303 Lincolnshire Drive, Champaign.
The family will honor Justin's legacy and commitment to youth baseball by creating a scholarship in Justin's name. Details are still being finalized. In lieu of flowers, please send memorials to the Justin Bates Memorial, c / o Denise Bates, 30 E. Main St., 5th Floor, PO Box 560, Champaign, IL 61824-0560.