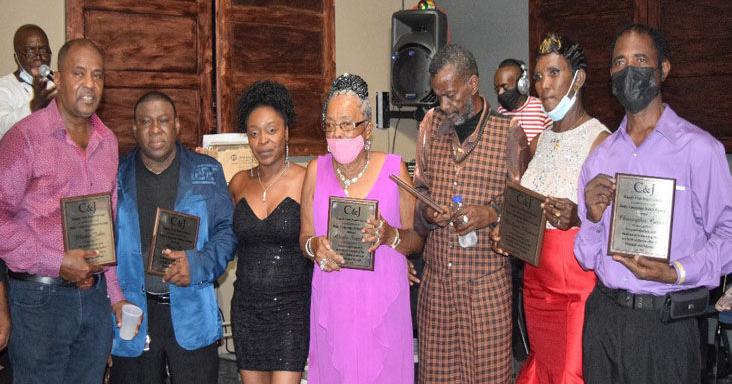 Let's see those Happy Feet! | Local features
C and J Happy Feet Dance Group in conjunction with Body Language Dance Studio held their first fundraising Conventional Ballroom Dance Party at the Police Mess, Long Circular Road in St James on July 18th. The dance party also served as an awards ceremony for dancers who have contributed to the genre of conventional ballroom dancing.
C and J Happy Feet Dance Group founder Carlton Boucher said his dance group helps keep conventional ballroom dancing alive, especially among the younger generation of dancers. "My classes started in 2012 and we have very dynamic dance sessions with the old and the young."
Boucher said the art of ballroom dancing is not dying. "We organized this dance party to raise funds but also to reward those who have contributed to ballroom dancing over the years. We have a lot of young people in our classes who are learning the art of ballroom dancing so I would say ballroom dancing is not really dying but it needs to be marketed properly to make it interesting for young people . Our current goal is to continue to train younger people in the art of ballroom dancing," said Boucher.
"We were off the scene for just over two years due to the Covid-19 pandemic so we are now starting to get things back up and running and at the moment we have a lot of young people involved which is good. to see," said Boucher.
The winners were Merle Sanchez, Renwick Smith, Michael Boney, Christopher Oliver, Christopher Carter, Curtis Solomon, Allan Dells, Nazim Thomas Martin John, Gena John and Hector Lewis.