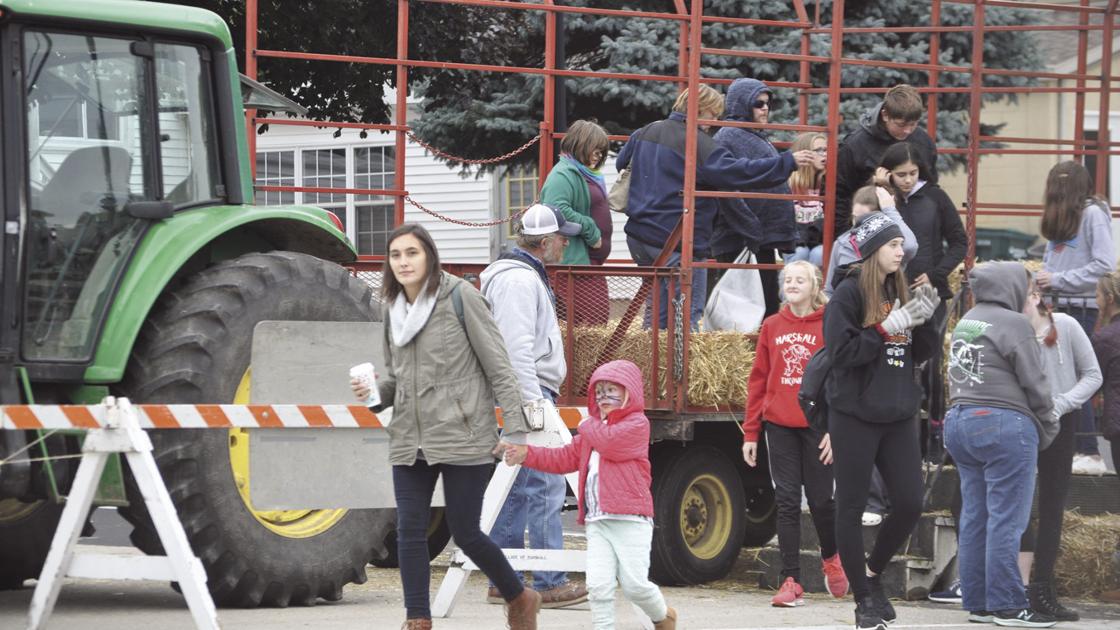 Mania returns to downtown with annual MABA event | Local
Main Street Mania is once again returning to Marshall Streets.
The event, which has been taking place since 2000, is sponsored by the Marshall Area Business Association.
MABA member Julie Bergholz explained that Main Street Mania is a customer appreciation event.
"It's really a thank you to our customers," said Bergholz.
Main Street Mania will take place on Saturday, September 25 from 11 a.m. to 7 p.m. The day includes regular activities including cart rides, bingo, cork draw, kids' zone and more.
The event also serves as a fundraiser for MABA. This year, the group is raising funds for the banners hanging from the village lampposts.
These banners are a way to "beautify the city", as Bergholz puts it.
New to Main Street Mania this year is a TikTok challenge. Anyone – families, sports teams, classes, individuals – could submit a fun and appropriate TikTok dance to be judged. The winners will receive a prize. TikTok videos are now available on the MABA Facebook page.
A TikTok booth will also be set up so people can do their own dances during the day.
Also new this year is a sidewalk chalk drawing contest run by the Marshall Area EMS and Marshall Fire Department from 11 am to 3:30 pm There are three age groups that children go to. can participate: five years and under; six to nine years; ten to 13 years old. Chalk will be provided to all children. Winners from each age group will receive a prize and each drawing will be posted on the EMS Facebook page for everyone to see.
People can enjoy food, drink and live music throughout the day. The UW-Madison football game will be shown on a large TV. The game starts at 11 a.m. and the TV used to broadcast the game will be raffled off at the end of the day.
"It's just a fun and relaxing day," said Bergholz. "It's just fun to put something on the calendar."
The theme for Main Street Mania this year is Dancing in the Streets Again. People can go out and enjoy a day full of fun, friends and dancing, something that didn't happen last year.
"We are dancing in the streets again," added Bergholz. "We want (everyone) to come out and benefit from each other."
Free entry. For more information or questions, visit the MABA Facebook page.