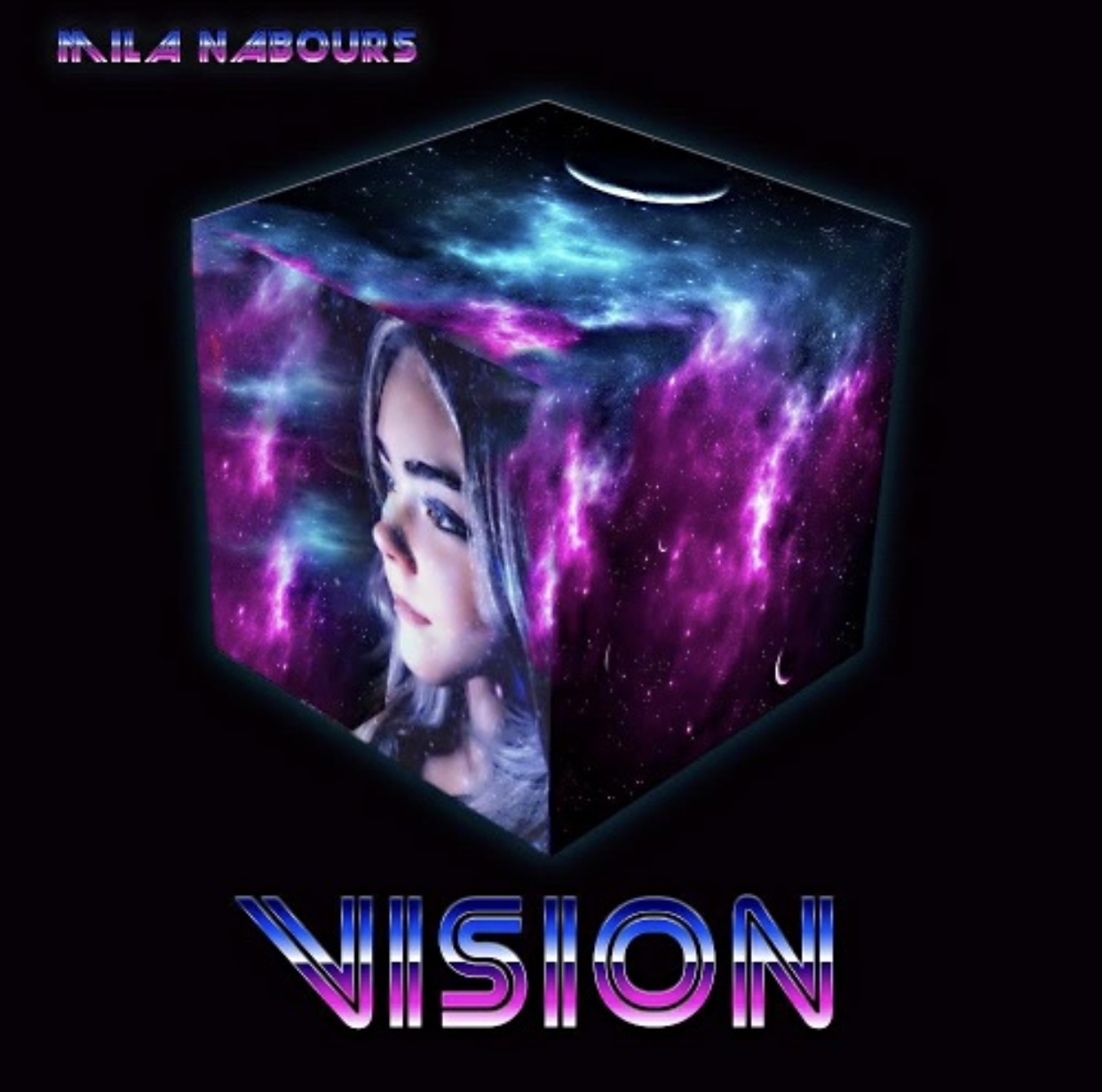 Mila Nabours will release a new EP on July 9, 2021
Mila Nabours is an American actress, singer and dancer born August 12, 2005 in Santa Monica, California. She is the daughter of professional classical musicians. From a young age, Mila has been a competitive gymnast winning numerous state and regional championships in artistic and rhythmic gymnastics.
At 11, Mila switched to dancing, training in all styles with an emphasis on acrobatics, hip-hop / jazz funk and contemporary. As a competitive dancer, Mila has won numerous awards and scholarships in national competitions. In the same year, Mila was discovered on social media by a casting director and landed a starring role in her first film.
Now, at the age of 15, Mila has booked several acting jobs, including movies, commercials, web series, and music videos. She also won several awards for best young actress for 2 of her films.
As a recording artist Mila has released multiple covers and 2 original songs available on all major platforms and is set to release her debut EP on July 9th.
MIW caught up with the triple threat phenomenon to find out more about their debut EP and what goes behind the scenes to create their inspiring music.
MIW: There has been a bit of a buzz on social media about you and your new EP, can you give us an overview of some of the songs you worked on for this project?
Mila: Yes, I was excited about this project and the way it went. "Hypnosis" is about the voice in my head telling me to escape reality in order to really get out of my head and escape my anxious thoughts. This sort of "hypnotic universe" that I speak of in the song is my "non-reality" world that allows me to feel euphoric and free.
"New Moon" is all about finding the full version of myself. In the song, I reflect on my negative energy and push my shadow away so that I can kiss my "new moon," as I call it. This is a full and complete version of myself.
"Catch Me" is about stepping out of my comfort zone, exploring and letting go of my own limits / barriers. In the song, I'm talking about reflecting my own new energy created when I let go!
MIW: What was your inspiration behind these songs or the EP in general?
Mila: What inspired me the most to write these songs is the development as a person that I experience at this age, and the different ways that I find and discover myself.
MIW: If you had to pick one, what major outside influence has helped shape your music and lyrical content?
Mila: I use social media to influence my music because it's such a big part of my life! Social media portrays this aspect that people's lives are perfect, which is a very wrong concept. I feel like my music and the messages I put out display more authentic emotions and sides of me, and I hope those messages relate to my audience.
MIW: What is your process for creating music and who else is involved in your creative process?
Mila: Working with my team to create music is an amazing experience and always goes really well. My producer and music director, Andrew Lane, helps me every step of the way in creating the tracks and directing my voice. I start the writing process with my co-composer Mimi Tomer, and we get to the melody and the lyrics. Then I go into the studio and put the vocals down, which is always a lot of fun. Finally, the song is mixed and mastered – and we have a final product!
MIW: What are your biggest musical influences?
Mila: My biggest current musical influences are Chase Atlantic and The Weeknd. I am drawn to their music because of the depth portrayed in their songs, as well as the pop / indie vibe similar to the genre that I like to make music in.
MIW: How would you describe your sound?
Mila: I would say my sound is melodic and sweet, but also upbeat and sometimes uptempo. I feel like the feel of my songs is varied, and that's why I like different aspects of each of my songs.
MIW: How can our readers find you on social media or contact you?
Mila: I mainly use Instagram, Youtube and TikTok. I'll give you my social media credentials so your readers can find me easily.
[email protected]
YouTube – Mila Nabours
[email protected]
I also have a few YouTube videos that I can share:
The best way to contact me directly is through my Music Director Andrew Lane at [email protected]