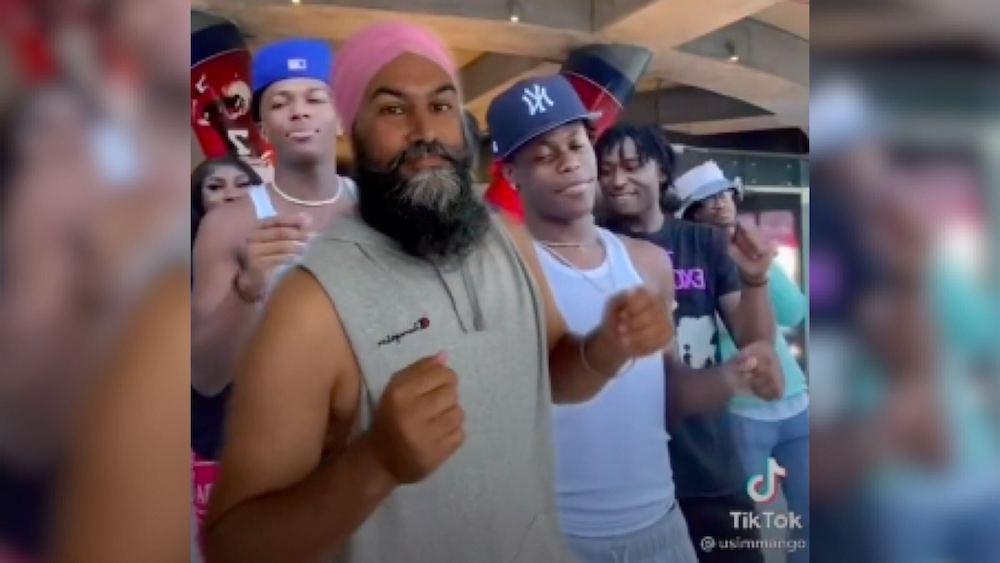 NDP Leader Jagmeet Singh kills viral dance trend TikTok
Singh uses fluid movements to signal young people to "make history in the next election."
The "So We Dance" dance video has taken TikTok by storm – but it's not just teens and young adults who are copying the viral sensation.
On July 12, New Democratic Party Leader and Burnaby South MP Jagmeet Singh took to the social media platform to share his take on the world-famous routine.
The original video was created by a group of friends who chose the slow-motion version of Belgian singer and rapper Stromae's popular track "So on Dance".
Usim E. Mang, the 19-year-old who shared the original content under his handle TikTok usimmango, now has more than 118 million views, according to BuzzFeed News.
In his version, Singh appears in a gray sleeveless shirt in front of the group. He mimics the simple but smooth movements by pulling on the corners of his shirt and gently shrugging his shoulders while moving his arms in a relaxed rhythm.
The BC politician's video also says "when they say young people don't vote" followed by "when you know they're going to make history in the next election."
A key part of the viral groove?
By tapping into that confident gaze on the camera, of course.
Watch the video of Singh dancing on TikTok and watch the original version of the popular dance.