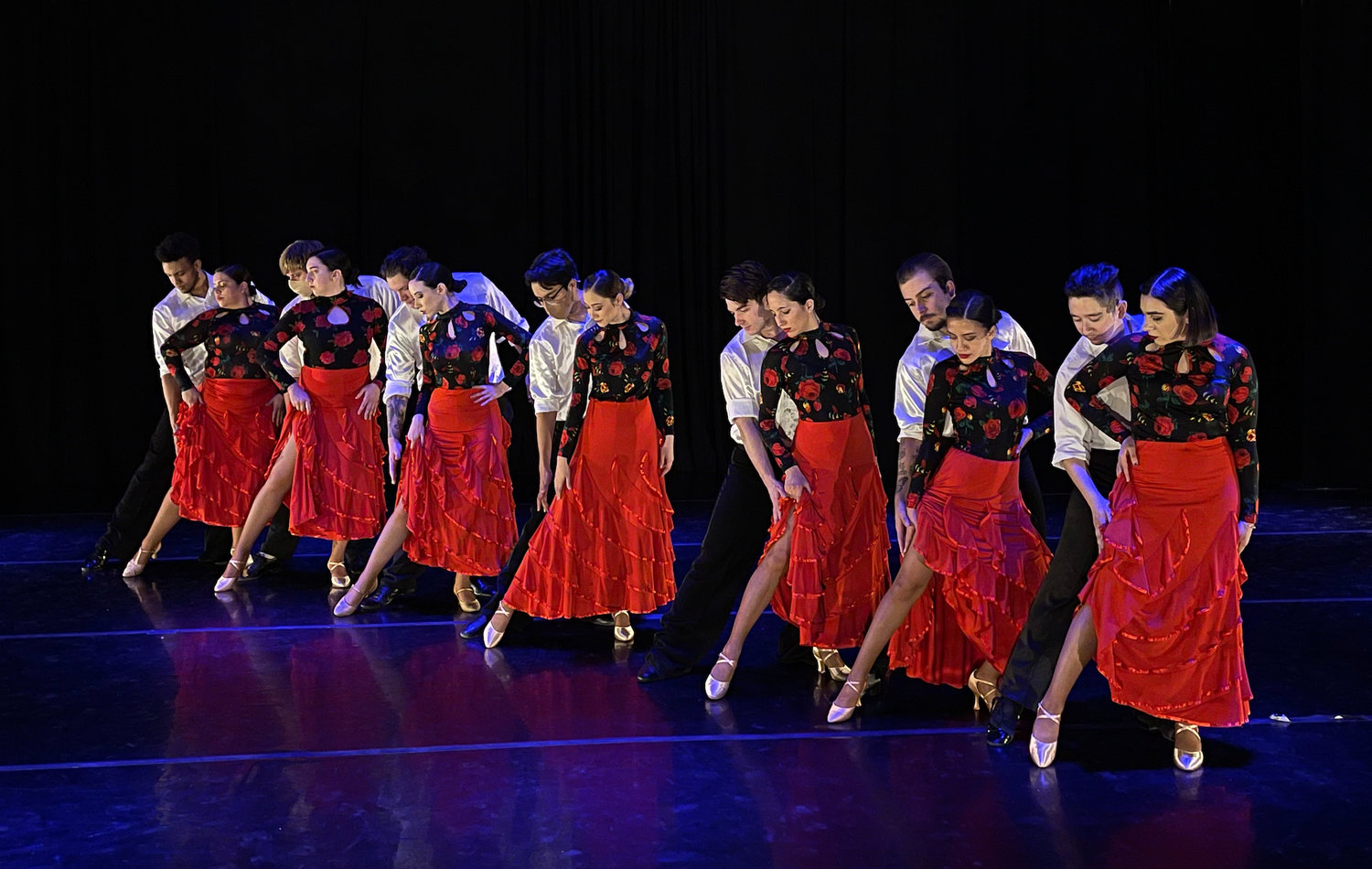 NMSU Dance Program Presents 'Framed' as a Streaming Event
By Mike Cook
The New Mexico State University Dance Program, DanceSport, and the Las Cruces Contemporary Dance Ensemble will present "Framed: An Evening of Dance on Film," which airs beginning at 7:30 p.m. Thursday, March 17 and will continue until 2 p.m. on Saturday. , March 19.
Tickets are $10 for a general public pass and $5 for students and are available at www.ShowTix4U.com/Events/NMSUDance. When you purchase a pass, you'll receive a ticket via email with a link to watch the stream.
The hour-long program includes eight dances created for film, said Amy A. Wright, NMSU's visiting assistant professor of dance, who directed and filmed the production. It includes 20 NMSU students, most of whom are dance majors or minors, and several alumni, Wright said.
Wright is one of the show's choreographers and costume designers, along with NMSU faculty members Applehelen Kirby, Ana Suffle, and George Torres and special guest artist, professor emeritus, and retired director of NMSU's dance program Debra Knapp, Ph.D.
"Even though we missed presenting our concerts to a live audience in the theater during Covid, ("Framed") was an opportunity for our students and choreographers to experience dance in a new way and for us to create something unique for our audience to enjoy," Wright said.
"We are in an exciting season of growth and change in the dance program," she said. "We are focusing on new ways to provide the best opportunities for our students, to help them achieve their goals as performers, choreographers and future teachers."
The concert was filmed at the Rentfrow Studio Theater and on location at venues around NMSU and in the Las Cruces area, with dances including styles of jazz, Latin, contemporary, dance theater and dance movies, Wright said. .
A native of Lubbock, Texas, Wright holds a master's degree in dance from Sam Houston State University in Huntsville, Texas. She was a full-time teacher and coordinator of dance programs at Youngstown State University in Youngstown, Ohio, and Rockford University in Rockford, Illinois, and worked as a teacher, performer, choreographer, director, light and sound designer. costumes, technician. , stage manager/manager, graphic designer and filmmaker in dance, musical comedy and opera. Wright is the founder and artistic director of Bad Wolf Dance Theatre.
At NMSU since 2021, Wright teaches modern dance, ballet, improvisation, world dance, dance pedagogy, and senior culminating experience.
Watch a "framed" video at www.youtube.com/watch?v=exd3tjUla1U.
Also visit www.facebook.com/events/953144128669734?ref=newsfeed.
Contact Wright at [email protected] and 575-646-2070.