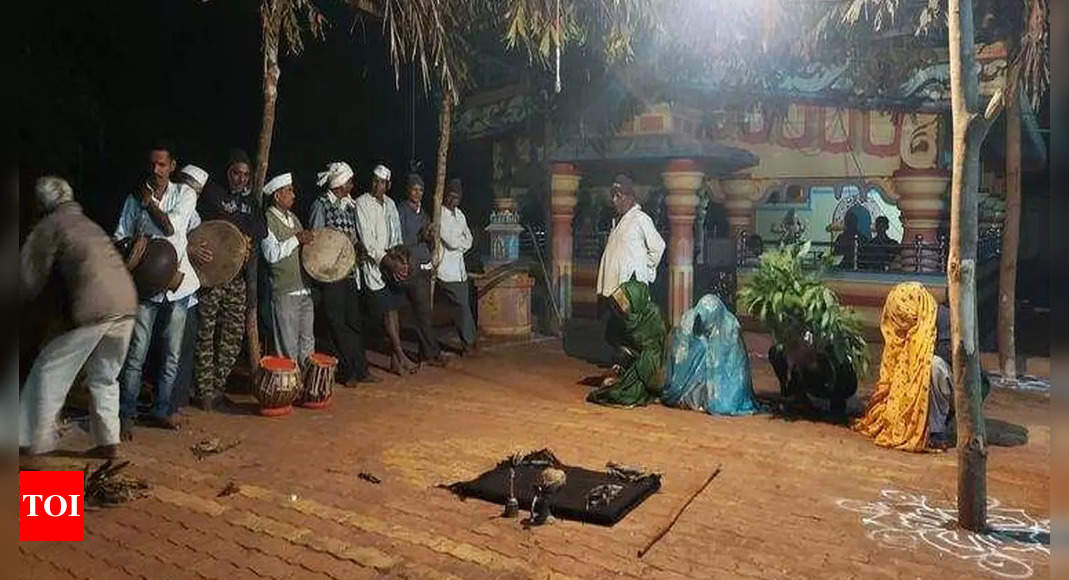 Ranmale: Using traditional song and dance to transmit social, cultural and ritual traditions | Goa News
KERI: Ranmale, a form of traditional folk theater, is an integral part of Shigmo festivities not only in Sattari and Dharbandora, but also in many villages in Maharashtra and Karnataka located near these border villages.
Ranmale not only displays theatrical elements but also emphasizes rituals and traditions that have been passed down from generation to generation.
Interestingly, this audience-oriented form of folk theater is continuously adapting to the socio-cultural landscape through the fusion of music, dance and epic storytelling with roots in indigenous culture and embedded in the local identity.
Over the years, Ranmale has been used to spread social, cultural and ritual traditions through song, dance, recitation and dialogues.
In Bhogoli, a village of Chandgad taluka in Kolhapur district, Maharashtra, the nine-day celebration of Shigmo ends with a performance of the Ranmale near the Ravalnath temple in the early morning hours, followed by invocations to Lord Ganapati , performed by performers wearing masks of the elephant-headed god.
Ridhdi-Sidhdi performs various forms of fugdi to the rhythms of ghumot, tabla and kasale (cymbals), captivating the audience.
Some men too, dressed like the women, join in the dance.
For generations, we have maintained the tradition of Ranmale in Bhogoli as it is an integral part of Shigmo festivities and displays the flavor of the region," folk artist Shivaji Gaude told TOI.