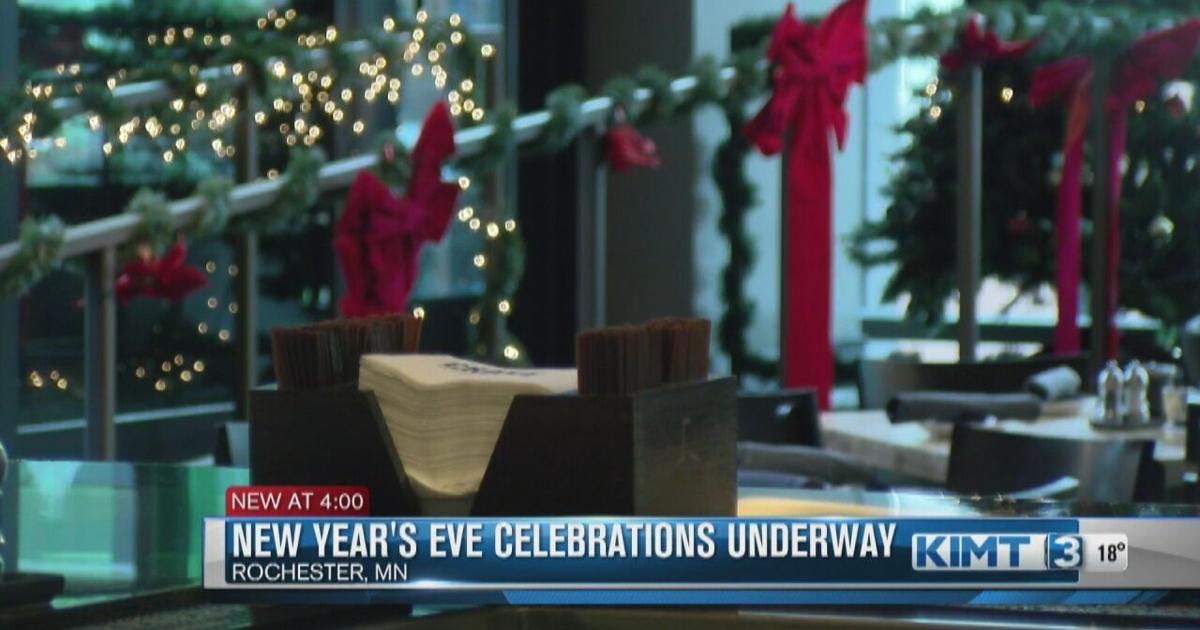 Rochester New Years celebrations in full swing | News
ROCHESTER, Minn. – Last year, many New Year's celebrations were canceled due to the pandemic.
This year is a little different – with many venues deciding to go ahead with their parties – but with a few tweaks.
"One of the most festive events of the whole year," says Fred Gommels, owner of the Blue Moon Ballroom.
Last year, the Blue Moon Ballroom was unable to host its annual New Years Ball.
This year, they're in full swing with a dance class at 7 p.m. followed by a DJ from 9 a.m. to midnight – accompanied by the traditional countdown to the new year.
Gommels says tables and chairs will be spaced further apart than usual.
"We're so excited to even be able to host public events – and we expect a nice turnout – not as big as it might be a few years or a few years ago, but it should be a decent turnout," " he says.
Crave Kitchen and Bar is having its first New Year's Eve celebration.
A pre-set menu will be served from 4 p.m. to 10 a.m., followed by a masquerade party with Aventi Entertainment to celebrate the New Year.
General manager Cory Henkel told KIMT it was a sold-out event – with 250 tickets sold.
And while they don't require proof of vaccines, they do take names and numbers for contract research.
"Rochester has done a really good job of mitigating COVID over the past two years and our community is really excited to be able to share and experience a Champagne toast and usher in the New Year," said Henkel.
"Really, it's been a long time since people got to celebrate the new year – we've been two years into COVID, it's exciting to be open for the new year. We were only open for the to- gos last year this time, "he adds.
While the Crave event is sold out, there is still room at the Blue Moon Ballroom. It is not necessary to register in advance. The owner foresees a participation of about 50 people.