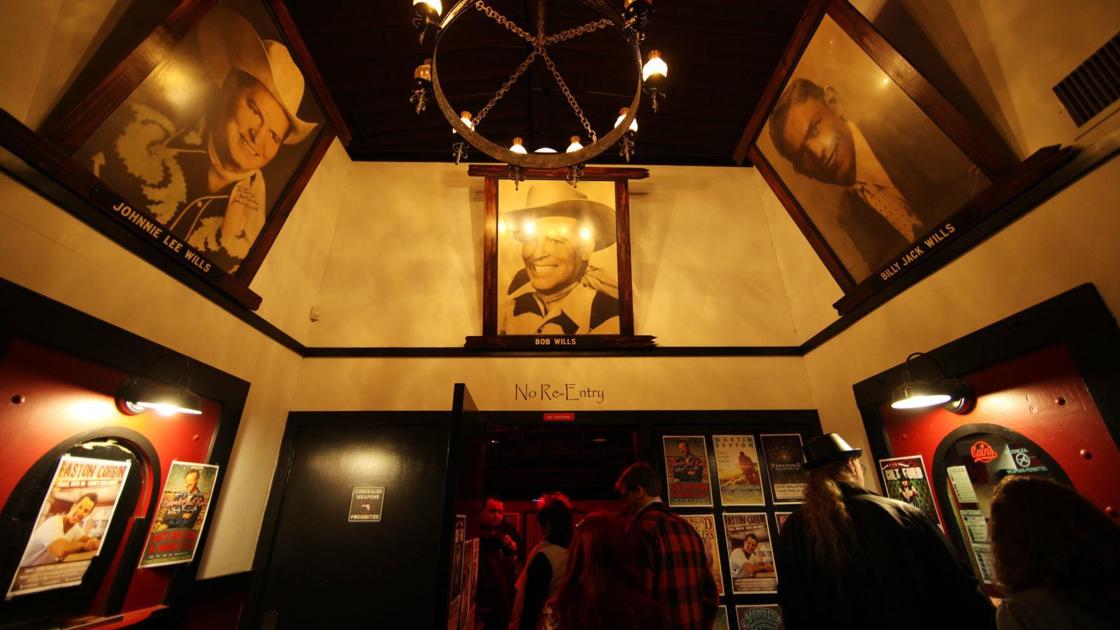 Swing History: Here's Why Bob Wills Continues To Be Celebrated At Cain's Ballroom | Music
6. Heading west
Bob Wills pursued a film career in the 1940s, appearing in numerous films before and after his military service. He moved to California after his military service instead of returning to Tulsa, but he made sporadic appearances at Cain's Ballroom. Johnnie Lee Wills began leading the group that broadcast from Cain's Ballroom and continued to draw crowds throughout the decade. The reason Johnnie Lee took over was because Bob had been drafted, and the reason Bob didn't return to the Cains after his brief stint was because he didn't want to disrupt Johnnie Lee, who had just retreated.
7. Another try
The Californian years were lucrative for Bob Wills, but he absorbed a big financial blow when he opened a club, the Bob Wills Ranch House in Texas. He sold it to Jack Ruby (yes, that Jack Ruby) in 1952. Five years later, Wills decided to give Tulsa another chance, but the magic wasn't the same the second time around.
8. Country Music Hall of Fame
Wills was inducted into the Country Music Hall of Fame in 1968. Two years later, Merle Haggard rounded up the surviving Playboys and recorded a tribute album to his hero.
9. Rock & Roll Hall of Fame
Bob Wills and the Texas Playboys were inducted into the Rock & Roll Hall of Fame in 1999. They were inducted by Chris Isaak, who said, "They had the big beat and they flaunted it."