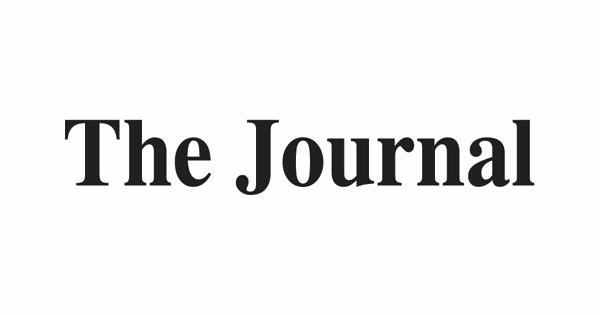 The benefits of socializing for seniors |
The benefits of socializing for seniors
"The more involvement in social relationships, the better the overall health of older people," said Dr. John Rowe and Dr. Robert Kahn in their 1998 book "Successful Aging."
They understood the importance of social interaction for seniors as well as staying engaged in the world. A 2011 study by the University of Miami's Global Business Forum found that "lifestyle and attitude are significantly more important than genes in determining a person's golden age vitality. . "Older people living at home who are living the best of independent living can still feel lonely at times. People receiving home care may receive communication and contact with others, but may not always be able to spend as much time with those caregivers as they would like. It is important for all older people – if possible – to get out of the house and socialize with others. Although socializing is often thought of as a group activity or a crowd situation, it can often be something as simple as a family visit or a shopping trip and lunch or time spent together. Research has shown that spending time together can help prevent disease and boost the immune system.
The Rush Alzheimer's Disease Center in Chicago published a study in the Archives of General Psychiatry that indicates that lonely people may be twice as likely to develop the type of Alzheimer's disease-related dementia later in life than those who are not alone. "Humans are very social creatures. We need healthy interactions with others to maintain our health," says Dr. Robert Wilson, researcher involved in the study. "The results of our study suggest that people who are constantly alone may be more vulnerable to the deleterious effects of aging. neuropathology."
Help your loved one socialize
The importance of social interaction for older people is well documented. But, again, some people have trouble figuring out how to go about achieving that goal, even though the benefits of seniors and socializing are easy to find.
People living in assisted living facilities or memory care communities may have the greatest difficulty getting out to socialize, but they too may find that participating in activities within their community will give them the opportunity to meet peers and participate in activities that stimulate their thoughts. Activities involving physical movement are particularly beneficial.
For those living independently and/or receiving care at home, a road trip with a friend or family member for dinner at a restaurant may be the ideal outing. Most towns have a senior center where individuals can attend classes or lectures. Learning new skills is positive for everyone. The Senior Center can also be a good place to learn about nearby volunteer opportunities.
Dance has been part of human history for thousands of years. Today, people of all cultures and countries can enjoy the health benefits of dancing – many incorporate dancing into various celebrations and ceremonies. This is because dancing elevates the spirit while benefiting the body, and anyone can learn the basic dance moves with a little practice. And because it doesn't depend on the season, you can dance all year round.
Benefits of dancing: more than you expected
Dancing is a gentle and painless way to exercise because it engages the mind and body in an enjoyable way that doesn't feel like exercise. And it causes fewer injuries because its varied movements are less repetitive in nature. As a senior, you can experience a number of health benefits of dancing:
1. Better cardiovascular health. Dancing provides low-impact cardio at an activity level that produces many of the same heart and lung benefits as traditional cardio exercises.
2. More strength and endurance. Dancing builds muscle strength in almost every part of the body because you move your body in a way that forces your muscles to resist your body weight. It increases your ability to perform daily tasks with less risk of injury or falls due to fragility. And think about it: the more you move (dance), the more you are able to move (in general).
3. Improved bone health. Movement improves bone strength because it increases bone mass.
4. Better weight management. Dancing provides a total body workout that results in calorie burn.
5. Increased energy levels. Dancing stimulates the production of feel-good hormones like serotonin and endorphins, which give you more energy.
6. Improved flexibility. Dancing helps seniors avoid further injury by keeping joints loose and allowing more movement with less physical discomfort.
7. Improved agility. As we age, we tend to lose the ability to move quickly and easily. Dancing helps you regain some of that agility.
8. Improved balance. Dancing requires you to use balance as you move, walk, and turn. Your base of support changes with every movement, and your brain and body respond by improving your ability to adjust and maintain your balance as you move.
9. Better cognition. Research shows that 1-2 hours of dancing per week can improve cognitive abilities. The memorization of steps and the concentration required by dancing leads to increased brain activity, which promotes better cognitive function.
10. More opportunities for social interaction. Dancing is a great social activity. Whether it's in a dance class or at a party or celebration, you meet like-minded people in a non-competitive activity that is all about having fun.
11. Uplifts the spirit. Dancing allows you to distract yourself from the things that stress you out and get away from your worries.
12. Builds confidence. Dancing can make you better physically, mentally, emotionally and socially. With all of this going for you, you're bound to feel more confident about yourself and the world around you.