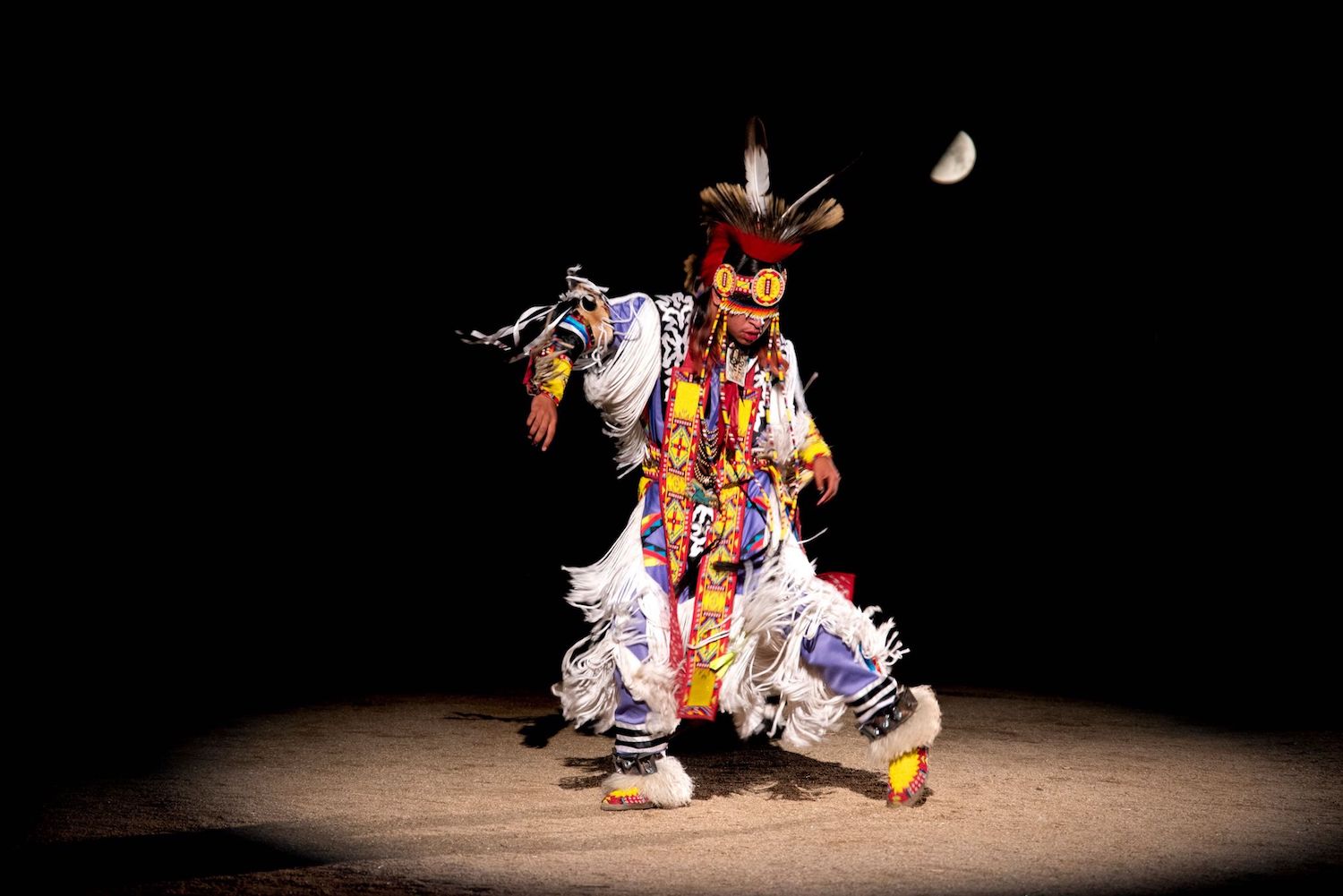 The powwow art exhibition opens Wednesday at the Stewart Center
Bucky Harjo, Grass Dancer, 2022, digital photography
The Stewart Indian School Cultural Center and Museum will feature contemporary powwow dance regalia, photography, mixed media carvings, Great Basin beads, digital graphics and more beginning Wednesday, October 12.
The exhibition, "Dancing for the Earth, Dancing for the People: Pow Wow Regalia and Art of the Great Basin" at the Great Basin Native Artists Gallery, was curated by Melissa Melero-Moose (Fallon Paiute/Modoc), founder of Great Basin Native Artists Collective, according to a Nevada Tourism & Cultural Affairs press release.
Melero-Moose said in the statement that the exhibit "seeks to show a small view of powwow culture and how contemporary and historical regalia were never 'costume' for the Indigenous peoples of this continent".
"The contemporary powwow is a social gathering, a competitive dance contest, an art exhibition, a cultural exchange and much more," she added. "Evolving over the years from the traditional tribal ceremony, which continues and grows stronger, the powwow brings people together several times a year in healing, dancing, drumming and singing."
Participating artists include Phil Buckheart, Bucky Harjo, Linda Eben Jones, Jack Malotte, Lyndah Steele, Theo Steele, Janice Eben Stump, Chad Yellow John and Bhie-Cie Zahn-Nahtzu.
The exhibit will run through May 26 inside the Stewart Indian School Cultural Center and Museum, 1 Jacobsen Way in Carson City.
The mission of the Great Basin Native Artists Gallery is to gain greater knowledge and awareness of the art and peoples of the Great Basin and to create opportunities for this underrepresented region in all forms of the arts.