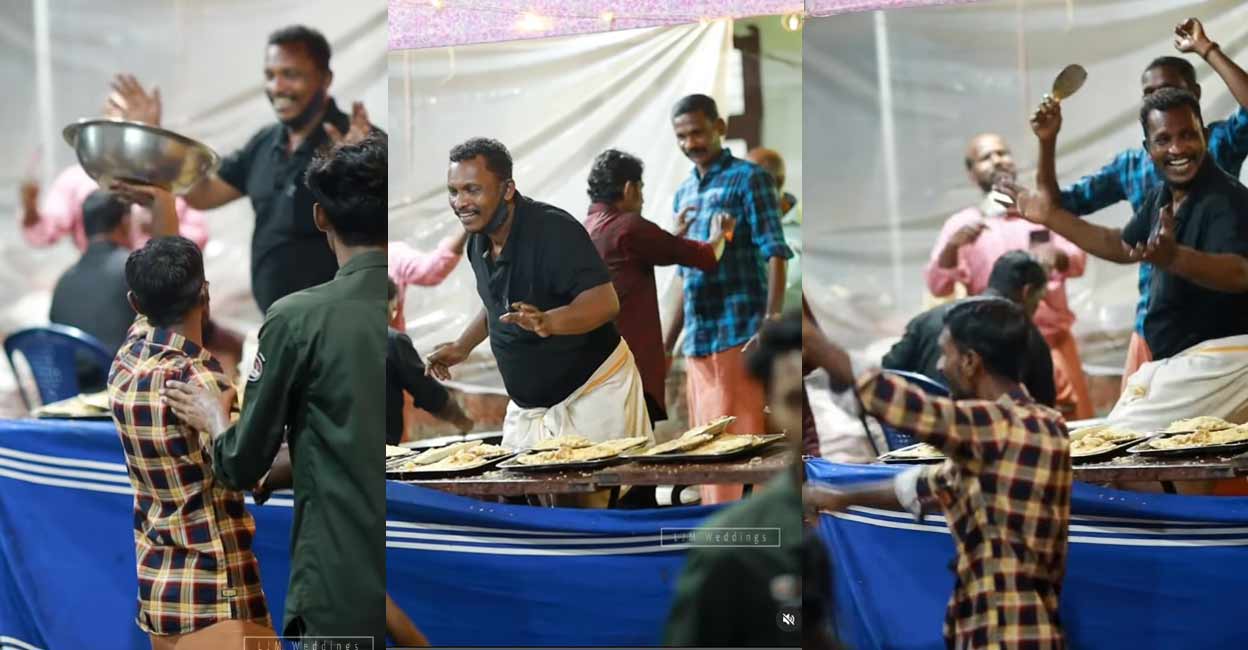 These cheerful dancers at a wedding in Kannur win on social networks
Before weddings became a strictly planned affair run by event management companies or wedding planners, it was more of a social gathering where people came together to host an event filled with fun, frolics and exchange of jokes.
Instead of an elaborate buffet provided by any star hotel and served by caterers, it felt more like a gathering of family, friends and neighbors. Preparations for the wedding saw the gathering of loved ones of the about-to-be-wedding couple, particularly the bride, gathered in a makeshift kitchen to chop, stir and serve the feast.
This viral Kannur video takes us back to that time with the visuals of a wedding kitchen where chefs and waiters pace the beat as they serve.
The Instagram reel posted by LJM WEDDINGS, a wedding photography group, is going viral on social media, thanks to the sheer joy they spread through the video. The video shows the scenes of a food station in a house on the eve of the big day. The men in the kitchen are seen dancing to the beats of the song "Uyyaram Payyaram" from the 2019 Malayalam film "Kakshi Amminipilla" while holding the dishes to be served.
The video opens with a scene where a guy is seen standing next to plates full of biryani and doing hip hop moves to the song. It then moves on to the salad vendor, the cleaning guy and the one with the ladle – all happily shaking a leg. The happy dancers, however, do not forget their responsibilities. The biryani dancer can be seen helping another waiter by passing things around and coordinating activities.
The video shot in the bride's house in Mundayad of Kannur received a great response with several users commenting on how it makes them feel nostalgic and reminds them of the fun they had in the past at similar social gatherings.