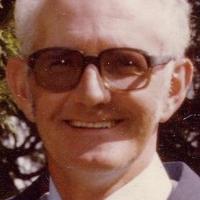 Vernon Théodore Crockett | Obituary
August 27, 1932 – January 7, 2022
Vernon Theodore Crockett, 89, of Coquille, died of complications from a hip fracture on January 7, 2022.
Vern, the youngest of Donald and Judith Crockett's three children, grew up along the Chetco River in Curry County, Oregon. After graduating from Brookings Harbor High School in 1949, he enlisted in the military. Upon leaving the service, Vernon married Joan Pettegrew in 1955 and they began raising dairy in Harbor, Oregon. Vernon and his brother Davy also had a logging operation at this time.
In 1962 Vernon and Joan sold their Curry County ranch and purchased another dairy on North Bank Road along the Coquille River. In addition to milking 80 cows, they were involved in several bowling leagues over the years, pinochle clubs, and he was a member of Elks Lodge.
Vern frequently informed his three children (who didn't believe him) that he would one day retire from dairy farming. It was a total surprise when they sold the ranch in 1986! However, Vernon and Joan have moved just a mile upstream from this farm "to keep an eye out for things" we suspect. Joan died in 2007. They had been married for 52 years.
During his lifetime Vernon had built many wells, barns, house extensions and milking parlors for himself, his neighbors, friends, friends and family. He had poured countless concrete slabs, revived farm equipment and heavy machinery, and raised cows to death's door. He was solving construction dilemmas and solving difficult math problems in his head. Vern would outrun any young employee hired during the summer, much to their dismay. However, Vern tried to schedule his lunch breaks to catch the current episode of the soap opera "Days of Our Lives".
Vernon will always be remembered for his grace on the ballroom dance floor, his ability to eat massive amounts of Joan's pies, his competitive games of cribbage and pinochle, his enthusiastic questions about Jeopardy before the contestant. on TV could answer Alex Trebek, his fierce political arguments, and the fact that he had a story for every conceivable situation that would remind him of yet another thread. A true Scottish-Irishman. Later in life a hangout was Wayne's Barber Shop in downtown Coquille, and not necessarily for a haircut.
Vernon is survived by his wife of twelve years, Barbara Couch Crockett. He is also survived by his three daughters and their husbands, Debbie Crockett and Jerry Brask of Vancouver, Washington, Diane and Dave Buche of Myrtle Point, Oregon, and Cheryl and Harlan Harris, who reside in Poulsbo, Washington; eight grandchildren; eleven great-grandchildren; and her sister-in-law, Joyce Crockett, of Smith River, California.
We still don't think you've ever made the perfect lemon meringue pie, daddy.
Private family funeral services will be held at Myrtle Crest Memorial Gardens.
Memories and condolences online can be shared with the family at www.westrumfuneralservice.com
Arrangements are under the direction of Amling / Schroeder Funeral Service – Coquille Chapel, 541-396-3846
To plant a tree

in memory of Vernon Crockett

as a living tribute, please visit Tribute Store.